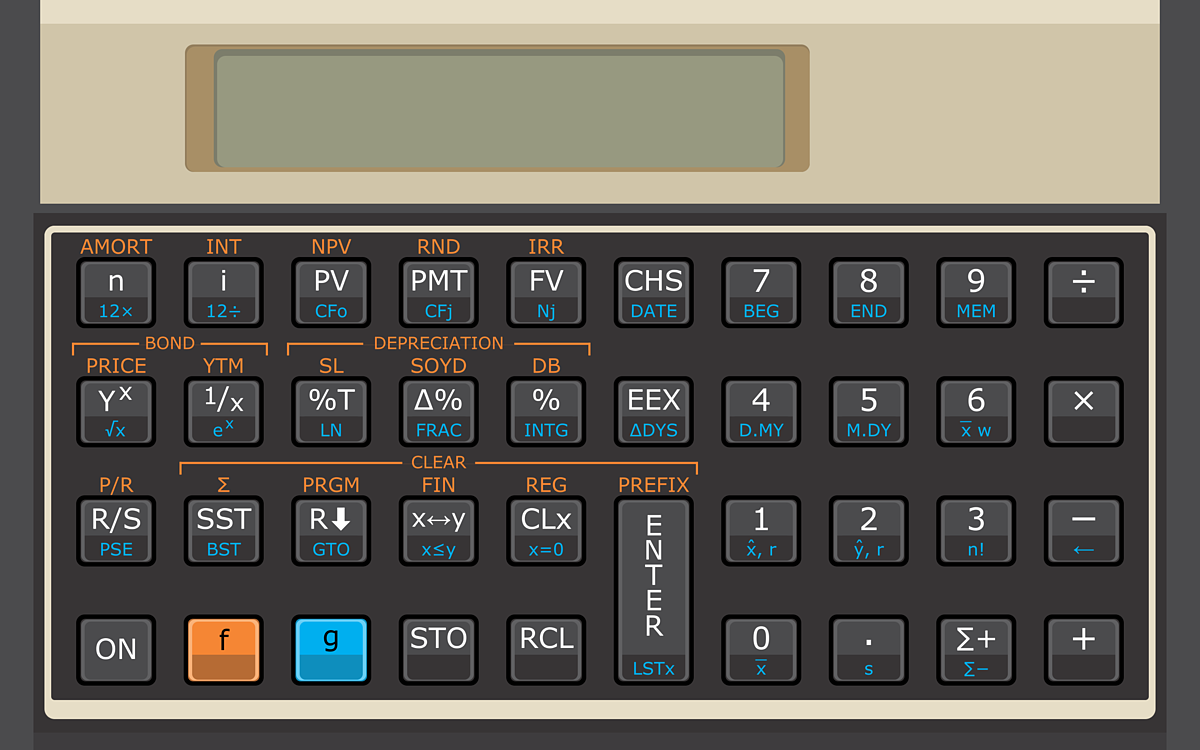 Copyright (c) 2007-2021 Elvis Pfützenreuter. All rights reserved. This calculator is supplied as is. Use it at your own risk! Always double-check important calculations by other means.
This calculator is also packaged for Android, iPhone and iPad. If you look for a simple, bare-bones financial calculator, try this one.
All rights reserved. It is forbidden to copy this calculator to other sites. Write me if you have any doubts.
Keyboard shortcuts
Every key is bound to a keyboard key, it pays off to learn the keybindings if you are a frequent user. Make sure the calculator is in focus (by clicking it) so it can receive the keystrokes.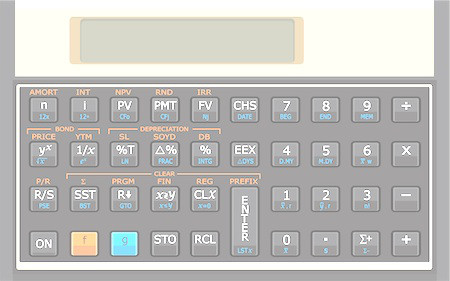 N
I
P
M
V
H
7
8
9
/:
!
\
#
$
%
E
4
5
6
X*
[
]
D
Y
C
return
space
1
2
3
-
O
F
G
S
R
0
.
W
+=
Z: correct typing (rubout)
Em português
Esta calculadora é fornecida como está. Use por sua conta e risco! Sempre confira cálculos importantes por outros meios. Também disponível para iPhone, iPad e Android. Se você preferir uma calculadora mais simples e sem RPN, tente esta aqui.
Esta página responde a algumas teclas (além do mouse) o que torna mais fácil o seu uso. Vide a figura ilustrativa logo abaixo da calculadora. Verifique se a calculadora está com foco (clique na mesma para iluminar a borda).
Direitos reservados. É proibida a cópia do código desta calculadora para outros sites. Entre em contato se tiver dúvidas a respeito de direitos de uso.