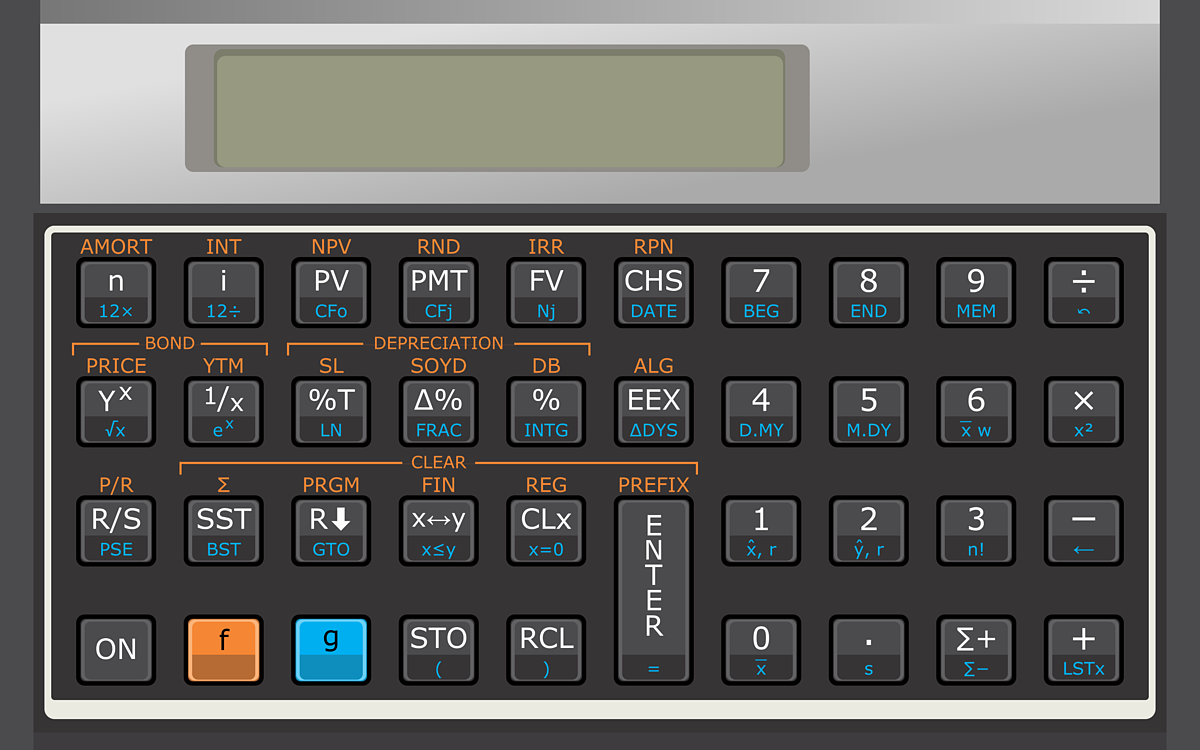 Copyright (c) 2007-2021 Elvis Pfützenreuter. All rights reserved. This emulator is supplied as is. Use it at your own risk! Always double-check important calculations by other means.
This emulator is also packaged for Android, iPhone and iPad. If you prefer a simpler financial calculator, without RPN, try this one.
Every key is bound to a keyboard key, it pays off to learn the keybindings if you are a frequent user. Make sure the calculator is in focus (by clicking it) so it can receive the keystrokes.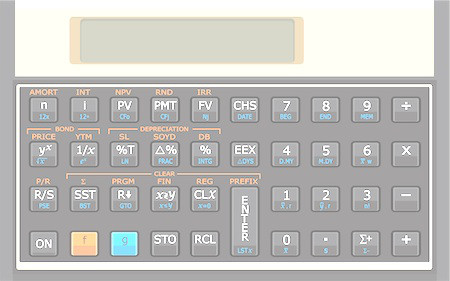 N
I
P
M
V
H
7
8
9
/:
!
\
#
$
%
E
4
5
6
X*
[
]
D
Y
C
return
space
1
2
3
-
O
F
G
S
R
0
.
W
+=
Z: correct typing (rubout)
All rights reserved. It is forbidden to copy this calculator to other sites. Write me if you have any doubts.
In portuguese
Esta calculadora é fornecido como está. Use por sua conta e risco! Sempre confira cálculos importantes usando outros meios.
Também disponível para iPhone, iPad e Android. Se você preferir uma calculadora mais simples e sem RPN, tente esta aqui.
A calculadora responde a algumas teclas (além do mouse) o que torna mais fácil o seu uso. Vide a figura ilustrativa logo abaixo da calculadora.
Direitos reservados. É proibida a cópia do código desta calculadora para outros sites. Entre em contato se tiver dúvidas a respeito de direitos de uso.